Best Sale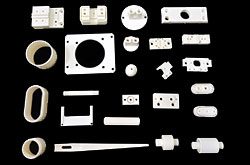 Precision Ceramic Parts
Touch-Down produced precision ceramic parts feature good structural strength, high temperature resistance, good accuracy.
More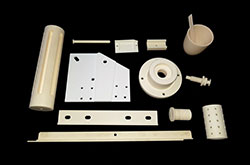 Precision Ceramic
Touch-Down boasts a group of excellent engineers in the special-shaped ceramic processing projects.
More
Ceramic Tube | Advanced Ceramics Manufacturing - Touch-Down
Touch-Down is one of the prime ceramic components | ceramic parts manufacturers since 1997. High-quality aluminum oxide, zirconium oxide, SiC, SI₃N₄, SIO₂ ceramic materials for your advanced ceramics manufacturing such as porous ceramic, ceramic tube, ceramic nuts and bolts and ceramic ring gauge & jig, etc.
ISO 9001 certified and one-stop production, Touch-Down's precision ceramics are compact, high in purity with accuracy. Whether it's prototyping, ceramic forming, precision finishing & machining, Touch-Down's ceramic components are produced within 0.0001 - 0.0003mm tolerance accuracy, as well as meeting Japanese standards.
Touch-Down has been selling advanced ceramics to US, Europe and Australia for over two decades since 1997. Both with advanced technology and 30 years of experience, Touch-Down ensures each customer's demands are met.